When looking for
Woven Interlining
for your mattress, there are many things to consider. Among them are the type of weave, the resilience, the softness, the fall, and the plain weave. To find the right interlining, you should follow these guidelines: Before buying, make sure to check if the fabric is resistant to steam pressing, ironing, or breaking. If the fabric is, make sure to check its test report. It will also have an analysis of the material used to produce the interlining.This type of interlining is light weight and made from 100% cotton. It is used for both lining and facing fabrics in high-class garments. Its fusing technique plays an important role in creating high-end garments.
Enzyme Wash Interlining Series X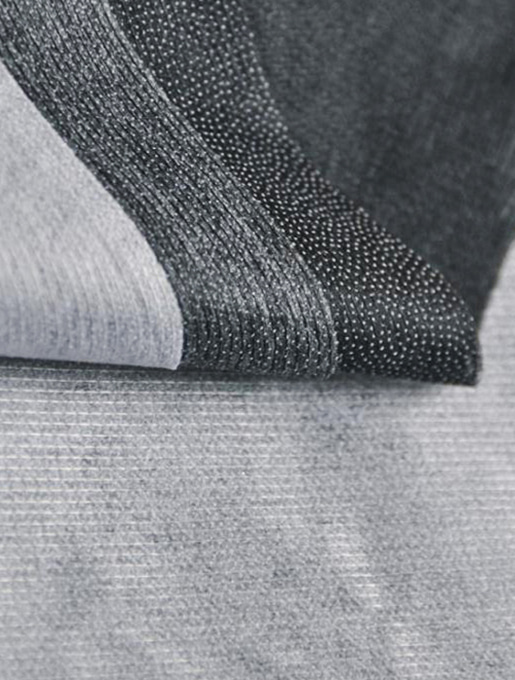 Product description:
1:This production adopt advanced double dot coating technique.It has a good performance after dry and water washing with low shrinkage.
2:It widely suits for the materials of silk,cotton,polyester cotton,polyester viscose,chemical fibers,woolen etc.
3:It is suitable for the front parts,collar,sleeve,waistband,placket,pocketing and reinforcement parts of jacket,wind coat,overcoat and suits.


It is used in more than 60% of men's suits. It is important to match the interlining with the face fabric of the garment to achieve a harmonious look. It is important to know the different products and their compatibility conditions before selecting one for your garment.While selecting interlining, keep in mind that there are three basic parameters that you need to take into account. These are the weight, drapability, and bulk. These three parameters will determine whether the interlining will fit properly and whether it will have the necessary support at the attachment point. If the two fabrics are not compatible, you may end up with a garment with a puckered or bubbled look.Interlining is generally used in small areas to add support and strength to a garment.
It is usually made of a separate layer of fabric and is sewn in or ironed on to the wrong side of the main fabric.Woven interlinings can contribute to the low resilience of woollen fabrics. Fusing interlinings to woollen fabrics reduces their elasticity and creates stiffer fabrics. These fabrics have low resilience and require a high level of inter-yarn fabrication and pressure to maintain their shape.The surface properties of fabrics can be measured using the geometrical roughness and coefficient of friction.
A fabric with raised surface fibers may have a 50% higher friction coefficient than an interlining with smooth surface fibers. Raised surface fibers may also cause air gaps, which can result in an increase in friction coefficient values. Nonwoven interlinings, on the other hand, have a smoother surface than woven interlinings.There are many advantages of interlining. It is often used in clothing for many different parts, including the front piece of a garment, the inner gusset, the collar, the head, and back of the garment. In addition to adding stiffness and stability to the garment, interlinings also reduce the risk of raveling. They also help stabilize the sewing process.