Premium 100% polyester smock fabrics are available in both warp and weft
Knitted Interlining
, and while both are heat-set or resin-treated, they differ in other properties such as stretch. Therefore, different styles of clothing should choose fabrics with different properties, and tops should choose weft-knitted fabrics, because weft-knitted fabrics often have a variety of colored yarns or a variety of textures, and a variety of colors, especially suitable for making different styles of women's tops and bottoms.
PU Coating Interlining Against Specical Fabric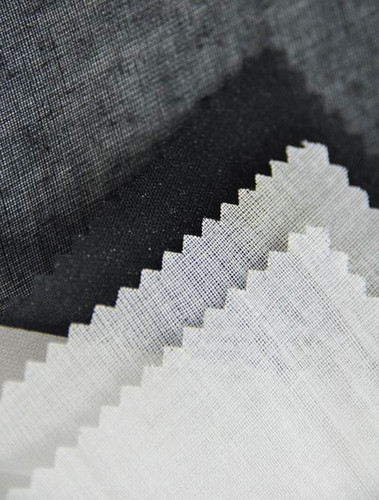 Product description:
1:This production adopt advanced double dot coating technique.It has a good performance after dry and water washing with low shrinkage.
2:It widely suits for the materials of silk,cotton,polyester cotton,polyester viscose,chemical fibers,woolen etc.
3:It is suitable for the front parts,collar,sleeve,waistband,placket,pocketing and reinforcement parts of jacket,wind coat,overcoat and suits.
High-quality 100% polyester underwear fabrics are classified into first-class, second-class, third-class and foreign products according to quality. From the perspective of fabrics, the quality of first-class knitted polyester fabrics is naturally better than other grades. The appearance is closely related to the fabric structure, so when choosing knitted polyester fabrics, carefully observe whether the organization is basic or changed, the gap between the coils, whether it is tight, and whether it feels soft or soft.
The color and pattern of the fabric, when pulling the fabric with both hands, look at its longitudinal or lateral elasticity and extensibility, whether it is easy to deform, etc. The high-quality 100% polyester burqa fabric has many defects in appearance, and serious defects will affect the wearing effect. When purchasing high-quality 100% polyester burqa fabrics, it is also necessary to observe the quality of the sewing process, whether the thread is strong, whether the stitching is fine, whether the needle eye is too large, etc.