There are many types of linings that are available, including
China Non-woven Fabric
, which is a type of fabric. These linings are designed to hold and absorb moisture. In addition, they offer resistance to high temperatures that are often experienced during the drying process. Other features include durability and filtering. This article will explain some of the benefits of using a non-woven lining.Fabrics used in non-woven linings can vary greatly in functionality and aesthetics. These fabrics can be used for a variety of purposes and can be made from a wide range of materials, including cotton, polyethylene, polyester, and rayon. Some are even washable.A non-woven fabric is typically made from small fibers assembled into a sheet. It can be formed physically, mechanically, or chemically. Nonwovens are used in a number of industries, and are especially important in the fields where disposable products are necessary.Nonwovens are used in a variety of applications, from protecting the body and preventing bacteria from spreading to filtering water and providing insulation.
Twill Fabric Series 7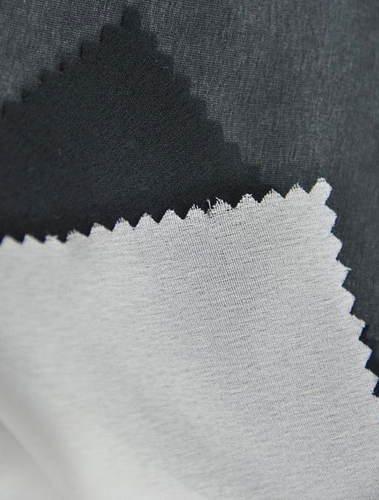 Product description:
1:This production adopt advanced double dot coating technique.It has a good performance after dry and water washing with low shrinkage. 
2:It widely suits for the materials of silk,cotton,polyester cotton,polyester viscose,chemical fibers,woolen etc.
3:It is suitable for the front parts,collar,sleeve,waistband,placket,pocketing and reinforcement parts of jacket,wind coat,overcoat and suits. 


In addition, they are used in clothing and medical applications. They provide extreme durability.Nonwoven fabrics are an excellent choice for a number of applications. They are durable, environmentally friendly, and soft. Their applications span the entire home and consumer goods industry. These products include towels, clothing, carpets, linings, and interfacings.There are a wide variety of fibres that can be used to make nonwovens. In the past, cotton waste was utilized to produce these materials. Today, microfibers are increasingly popular.In the industrial and medical fields, nonwovens have been used to protect against infections. They are also used for aesthetic enhancements.Nonwovens can be divided into two major categories, disposable and durable. Disposable types are designed for single use and durable types are intended for long-term use.Nonwovens are used to make a variety of fabrics. They are manufactured by putting small fibres together in a web or sheet and then bonded through a process. Their main properties depend on the materials they are made from. The most common fibres include cotton, polyester, and olefin.Nonwovens can be tailored to suit the needs of the end user.
This means that they are suitable for a wide range of applications, from disposable products to durable textiles. They can be adapted to improve filtration, liquid repellency, flame retardancy, electrical insulation, and thermal insulation.A variety of nonwoven fabrics are available, including micro denier and high filtration nonwovens, which are typically composed of thin fibers. They can be used for a variety of applications, such as diapers, and are often more affordable than conventionally constructed cloth.Non-wovens are a type of engineered fabric that can be used for filtration applications. They are manufactured from a wide range of materials, including synthetic fibers and natural fibers. A variety of treatments can be applied to the material to achieve a variety of properties.For example, non-woven polypropylene filter fabric is ideal for many landscape applications. It is durable, washable, and has a fabric-like feel. This nonwoven material is commonly used as pipe wrap, filter cloth, and erosion control fabric.Other filtration fabrics include string and membranes.
Unlike other types of filtration media, non-wovens are capable of high particle filtration and a low contaminant concentration. In addition, nonwovens offer a longer service life and lower energy cost.If you're a newbie to the dryer world, the best place to start is your owner's manual. You'll find a list of common fault codes in there. This will help you weed out the weeds, so to speak, and focus on the real stuff. It's also a good idea to check out the manufacturer's website for more detailed information. While you're at it, take the time to learn about your product's unique features and benefits. A few well-placed questions can save you money down the road.For example, did you know that you can replace your old heating element with a new one? Of course, you're going to want to be sure that your replacement is in good condition, and you'll probably want to run a quality power cord through it to boot.