1. The thickness of
Non-woven Lining
and woven interlining is different. China 100% Polyester Cap Liner 300gsm Like the fabric, the thickness is difficult to measure and can only be judged by sight and sense. Usually, the thickness of the interlining is divided into three types: thin, medium and thick.
Enzyme Wash Interlining Series X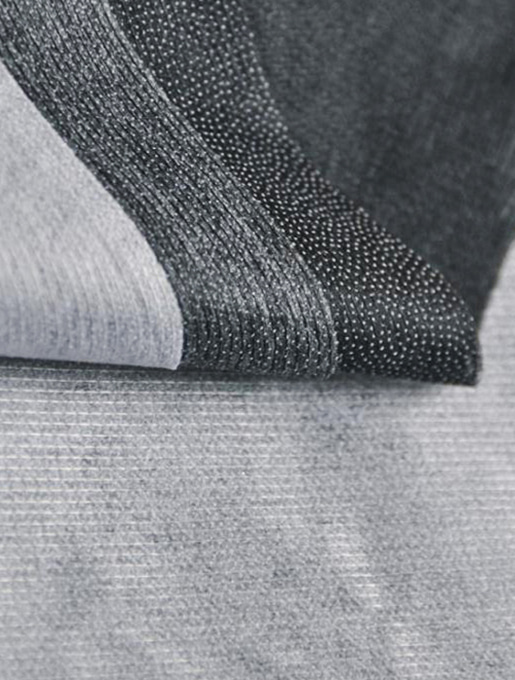 Product description:
1:This production adopt advanced double dot coating technique.It has a good performance after dry and water washing with low shrinkage.
2:It widely suits for the materials of silk,cotton,polyester cotton,polyester viscose,chemical fibers,woolen etc.
3:It is suitable for the front parts,collar,sleeve,waistband,placket,pocketing and reinforcement parts of jacket,wind coat,overcoat and suits.


2. There are two kinds of elasticity of woven interlining, one is the elasticity of interlining woven with elastic yarn material, and the other is the degree of elasticity caused by gaps in the weaving of warp and warp systems. Weft due to stretching; no elasticity of spun interlining is its own elasticity.
3. China 100% polyester cap lining 300gsm ironing temperature refers to the temperature at which the lining viscose is heated and melted. Usually, China 100% polyester cap lining 300gsm has two kinds of high temperature lining and low temperature lining.
4. The firmness of the 100% polyester cap interlining on the fabric is related to the ironing temperature of the interlining, the pressure required for the interlining, and the length of ironing time. Usually, the ironing pressure of high temperature lining is relatively high, and the ironing time is relatively long; on the contrary, the ironing pressure of low temperature lining is relatively small, and the ironing time is relatively short.