Shirt interlining
is a material used to provide additional support and structure to the collar and cuff of a shirt. The main characteristics of shirt interlining include:
Soft Nylon Nonwoven Interlining Series 9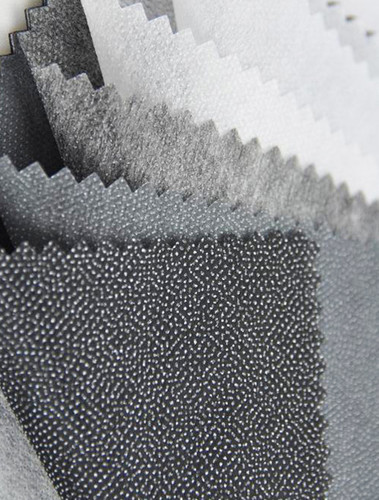 Product description:
1:This production adopt advanced double dot coating technique.It has a good performance after dry and water washing with low shrinkage.
2:It widely suits for the materials of silk,cotton,polyester cotton,polyester viscose,chemical fibers,woolen etc.
3:It is suitable for the front parts,collar,sleeve,waistband,placket,pocketing and reinforcement parts of jacket,wind coat,overcoat and suits.


1.Stiffness: Shirt interlining is typically made from a stiff, non-woven material that helps to maintain the shape of the collar and cuff.
2.Adhesive: Many types of shirt interlining have an adhesive on one side, which is used to attach the interlining to the shirt fabric.
3.Lightweight: Shirt interlining is typically lightweight and thin, so it doesn't add bulk to the collar and cuff.
4.Breathable: Shirt interlining is often made from a breathable material to prevent discomfort when wearing the shirt.
5.Durable: Shirt interlining is made to withstand the wear and tear of regular use, such as washing and ironing.
6.Variety: There are a wide variety of types of shirt interlining available, including natural and synthetic materials, with different weights, stiffness and adhesives.