Choosing an
Knitted Interlining
that will work best for your garment is an important decision. It is important to consider the fabric handle and drape of the garment when making your selection. There are various types of interlinings, including adhesive and fusible, that you can choose from. You will also need to consider how you plan to attach the interlining to the garment.Using fusible knitted interlinings is an effective way to stabilize garments. The material can be found in a number of different colours and designs, making it easy to find a solution to meet your needs.Fusible knitted interlinings are suitable for a wide range of projects, including purses, wallets, clothing, curtains, and bags. It can also be used to hide holes or add patches.Fusible interlinings are ideal for garment manufacture because of their ability to stabilize, reinforce, and increase the strength of the fabric.
Polyester Nonwoven Interlining Series 0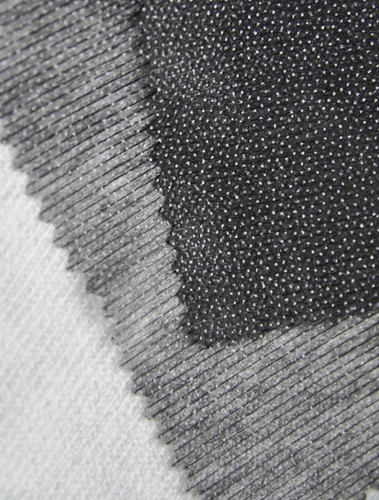 These interlinings are also excellent for use in items that are resistant to water. They also help reduce air permeability of the fabric, resulting in improved drape and recovery.Traditionally, fusible interlinings are bonded to another fabric with glue on one or both sides. Fusible interlinings are used to add stability and strength to a garment and are also used for stress points. Interlinings come in a wide variety of fabrics and can be manufactured to meet specific application requirements.Adhesive interlinings are also available in a wide variety of fabrics. These include the standard polyester and nylon fibers, and also include knitted, non-woven, and paper base fabrics. The lightest weight of woven interlinings is about 12 grams per square meter, but the weight can exceed 100 grams per square metre.Putting together a garment is a time consuming endeavor and adding a lining to a garment is no exaggeration.
Although it does save you a lot of time, it can be a hassle to get it right the first time around. Fortunately, there are several methods of attaching linings. The best ones include using fabric glue and sewing a lining into the seams. Depending on the fabric you choose, you might have to do some hand stitching in order to get the job done right. It's a good idea to test out a lining first, to ensure that you're not using glue on your hemline.Choosing the right interlining is a tough feat, enumerable as it is. The most important considerations include your style of fabric, the amount of time you have to spend at the shop and the amount of sweat you're able to shed during the buying process. Aside from a nagging neck ache, you'll also have to contend with a dozen other patrons and their poodles. So, the most efficient method is to buy one for your wife. It's a good thing you're a savvy shopper.
You'll have no regrets when the bill arrives. It's the best way to keep her happy. Using an interlining for the ladies is a tad unprofessional but it's a good way to go about the business.Embroidery backings are essential to the quality of your embroidery projects. Choosing the right one for your project depends on the type of fabric you are working on. It is also important to choose one that will support your embroidery design.Embroidery backings are available in a variety of thicknesses and colors. Many suppliers sell sample packs to try out different backings. They also offer large reels to buy in bulk to cut down on the price.One type of embroidery backing is the cut-away backing. This type is designed to support your embroidery during the sewing process. It is the ideal backing for stretchy materials and fabrics.