Knitted interlining
is a type of textile material that is used in the construction of garments to provide structure, stability, and support. It is made by knitting together yarns of various materials, such as cotton, polyester, or wool, to create a thick and durable fabric.
Knitted interlining can be used in a variety of garment types, including suits, jackets, coats, and dresses. It is often used in areas of the garment that require extra support, such as collars, cuffs, and waistbands. The interlining is typically placed between the outer fabric and the lining of the garment, providing added structure and stability to these areas.
Knitted interlining comes in a variety of weights and thicknesses, allowing designers and manufacturers to choose the right type of interlining for their specific needs. Thicker interlinings provide more support and structure, while thinner interlinings can be used for a more lightweight and flexible finish.
Overall, knitted interlining is an essential component of many garments, helping to give them the shape and structure needed for a polished and professional appearance.
Regular Hair Canvas Interlining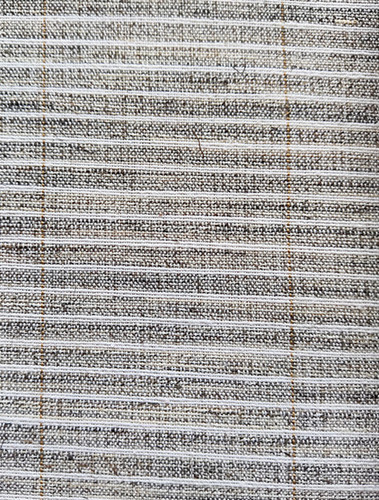 Hair canvas (Wool lining) is made of pure cotton yarn,goat hair,yak hair,human hair and viscose blended as weft. 
Most hair canvas are black or grey
They are widely used in business suit, jacket, over coat with the excellent performance in elasticity, hardness and wrinkle resistance. 
Hair canvas is ideal for high-grade clothing interlining, which can be used with fusible interlining in clothing.
Keep the chest, shoulder and sleeve parts in good shape, Make clothes are very stylish, plump, non-deformation, flat and neat surface, more comfortable in wearing.